Bichon Frise Puppies in St. Elizabeth, MO
Luv Kennels is the proud breeder of bichon frise puppies. These puppies are small, fluffy dogs that make great companions. They are known for their cheerful dispositions and loving nature.
Our bichon frise puppies are raised in a loving and nurturing environment. We take great care to socialize them so they will be well-adjusted and perfect additions to your family. All of our puppies come with a health guarantee.
We have been breeding bichon frises for over 40 years.
We are a responsible and ethical breeder. We only breed healthy dogs with good dispositions. All of our breeding stock has been health tested.
Our puppies are raised in our home and are a part of our family. We take great pride in providing healthy, happy puppies that will bring you years of joy.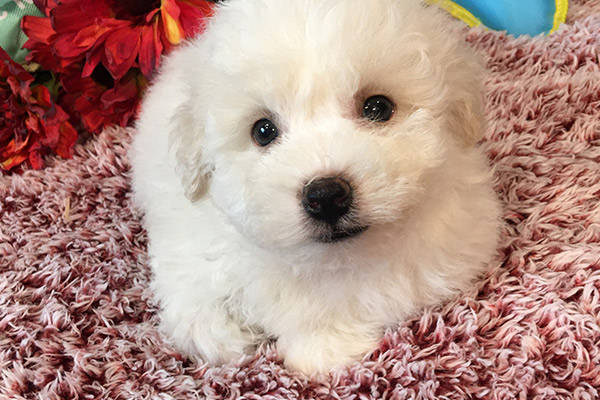 About This Breed
The bichon frise is a small, pure white dog with a soft, fluffy coat. They are known for their cheerful dispositions and loving nature. This dog originated in the Mediterranean region and is believed to be a descendant of the water spaniel.
Bichon frises make great companion dogs and do well in families with children. They are also hypoallergenic, making them a good choice for people with allergies.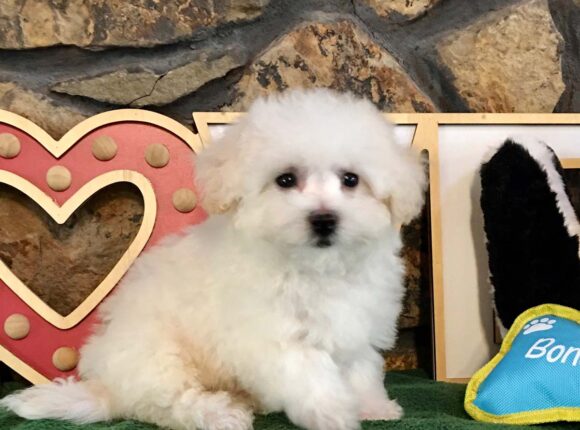 Proper Care
The bichon frise is a relatively low-maintenance breed. They do not require a lot of exercise, and are content to spend most of their time indoors. However, they do need regular grooming to keep their coat looking its best.
Bichon frises should be brushed daily and trimmed every six to eight weeks. In terms of food, they do well on a high-quality dry food.
If you are looking for a loving, cheerful companion dog, the bichon frise is the perfect breed for you!
Contact Us
If you are looking for a bichon frise puppy, please contact us. We would be happy to answer any questions you have about adopting one of these lovable pets.